When it comes to plumbing emergencies, time is of the essence. A burst pipe, a malfunctioning boiler, or a clogged toilet can quickly turn your day upside down. In these situations, you need a reliable and efficient plumbing service that can come to your rescue promptly. Look no further than AS Plumbing, the leading provider of emergency plumbing services in Bradford. With their expertise, professionalism, and commitment to customer satisfaction, AS Plumbing is your go-to solution for any plumbing emergency.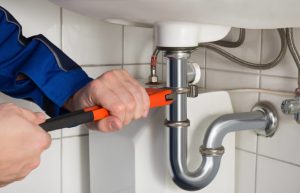 Availability and Prompt Response: We understand that plumbing emergencies can occur at any time, day or night. That's why their team of highly skilled and licensed plumbers is available 24/7

, 365 days a year. Regardless of the time or day, you can count on AS Plumbing to respond promptly to your call. Their emergency hotline is manned by knowledgeable professionals who will guide you through the initial steps to minimise any potential damage while dispatching a plumber to your location.
Expertise and Experience: With years of experience in the plumbing industry, AS Plumbing has encountered and successfully resolved a wide range of emergency plumbing issues. Their team of trained plumbers possesses the necessary skills and knowledge to handle any emergency situation with precision and efficiency. From leaking pipes and blocked drains

to faulty water heaters and

installation or repairs of a boiler

, AS Plumbing has seen it all. Their expertise ensures that your emergency is dealt with swiftly and effectively, restoring normalcy to your home or business.
State-of-the-Art Equipment and Techniques: AS Plumbing stays at the forefront of technological advancements in the plumbing industry. They invest in state-of-the-art equipment and employ the latest techniques to diagnose and address emergency plumbing problems efficiently. Their gas central heating engineers

and plumbers are equipped with advanced tools and utilise innovative methods to identify the root cause of the issue, enabling them to provide long-lasting solutions.

Contact us

to receive the highest quality service.
Transparent Pricing and Competitive Rates: AS Plumbing believes in providing transparent pricing to their customers. Before commencing any work, their plumbers will provide you with a comprehensive quote, outlining the costs involved. You can rest assured that there will be no hidden charges or surprises on your bill. Additionally, AS Plumbing offers competitive rates for their emergency services, with Gas Safe Registered ID

.

Customer Satisfaction: Customer satisfaction is the cornerstone of AS Plumbing's business. They prioritise building long-term relationships with their clients by delivering exceptional service and exceeding expectations. AS Plumbing's plumbers are not only skilled professionals but also friendly, respectful, and dedicated to resolving your emergency plumbing needs. Their commitment to customer satisfaction is evident in the positive reviews and testimonials from their satisfied clients.
Conclusion:
When faced with a plumbing emergency in Bradford, you need a reliable and trustworthy service provider who can swiftly and effectively resolve the issue. AS Plumbing's 24/7 availability, expertise, state-of-the-art equipment, transparent pricing, and focus on customer satisfaction make them the top choice for emergency plumbing services. Don't let a plumbing emergency disrupt your life any longer than necessary. Contact AS Plumbing and experience their unparalleled service today.